Waist Trainer vs Corset: The Differences
Many ladies across the country are asking various questions about this new waist training trend. It is truly exploding in popularity these days, everyone wants those sexy Kim K curves! The MAIN question I get asked a lot though is: "What are the differences between corsets and waist trainers?".
There are lots of articles trying to answer this question, and many are so confusing! I hope this section below will help you understand the distinctions and similarities between these two products. However, if you want to start training your waist now, I suggest checking out my detailed waist training guide here.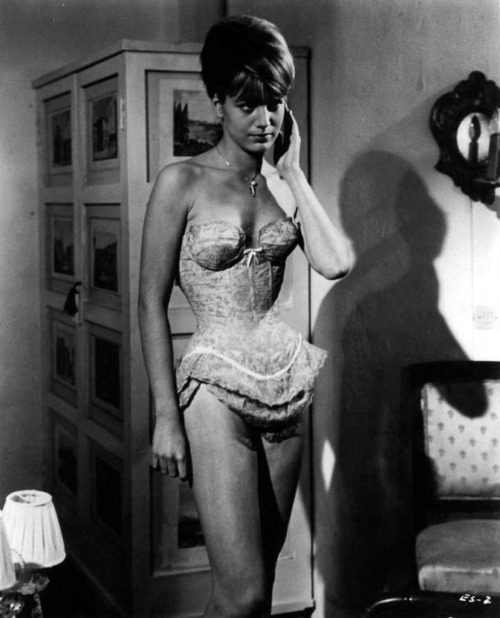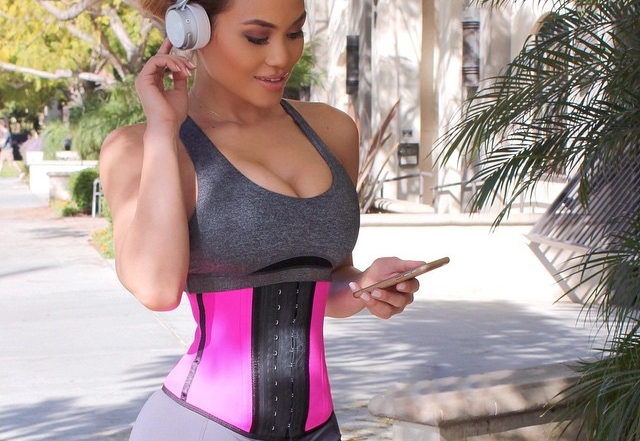 Waist Trainers vs. Corsets – Product Comparison

Product

Waist Trainer

Corset

Materials

Latex / Spandex
Satin / Leather

Construction

Plastic-boned, "eye and hook" closures
Steel-boned, steel-busks, laces to tighten

Pros

You can wear it for going out & workouts / Not bulky at all / Simple to put on!
Lasts forever / Keeps the shape / Great posture support / Sexy lacing

Cons

Less sturdy / Doesn't last a lifetime / Less "sexy" options
Not Flexible / Takes time and patience to put on / Pretty expensive

Product Launch Date

May 18, 2015
16th century

Support

Excellent
Excellent

Designed to

Permanently take off inches from your mid-section
Instantly take off inches from your mid-section (non-permanent)

Best Use

Workouts &
Going out
Going out

Instant Results (non-permanent)

Averages: "2 to 4" off your waist
Averages: 3″ to 7″ off your waist

Long-term Results (while working out)

Averages: 3″ to 6″ off your waist
Averages: 1″ to 3″ inches off your waist

Price

Check latest prices >
Check latest prices >

Read Our Full Review

Read
More »
–
Differences Between Corsets And Waist Trainers
The differences between this new product and this ancient one can be explained simply. Waist trainers were designed to wear to the gym and to help the users lose weight permanently from their mid-section. Celebrities in this generation have brought the fad to the public, and now everyone and their mother are using these trainers during workout routines.
On the other hand, corsets were only designed to wear under clothes to provide an instant beautiful shape, but not a permanent body change. This was developed in the Victorian era around the sixteenth-century in Europe. At first it was worn as an outer-garment, until Catherine de Medici from Italy used it as an undergarment. She introduced it to the French, and the rest is history.
Construction/Materials – Corsets vs. Waist Trainers
Another difference between corsets and these modern trainers are the materials they are made from. Corsets, the real ones, are made from a sturdy and strong steel-boned structure. This is the most important part of the product, if it isn't made from this, you have a fake in your hands. The outside fabrics are made from beautiful satin, leather or mesh and the back tightens with lace. It is lined with great cotton material that should last a lifetime, if you take care of it.
Quality waist "cinchers" (another name for trainers) is made from strong plastic-boning that is flexible. The outside is usually made from latex/spandex and provides a lot of comfort. It is also constructed with "eye and hook" closures on the front. These are designed so the user can easily and gracefully put it on, and take it off. Some trainers come with 2-3 rows of hooks, that way you can cinch down properly when you start losing inches. The inside is cotton-lined made to withstand sweat from your hard gym sessions.
Conclusion – Which one is better?
It truly depends on what you are trying to achieve and how much money you want to spend. If you want to reshape your body and an instant fix for special events, corsets work wonderfully. Although they are pretty damn expensive, especially the real ones (the only ones worth buying). Make sure you have over $100 in you piggy bank!
If you want a reasonably priced product that will give you that hourglass look, you can wear at the gym/going out, easy to put on and feels super comfortable, then the waist trainer is for you. Yes, it may only last a few years (2-5 with proper care), but it won't break the bank. It's an affordable option to try this reshaping trend to see if you like it in the first place!
Ladies, also make sure to follow proper procedure while wearing these special garments. Make sure to read about how to get the most effective outcomes, but also how to practice safely wearing them. Do not make these common waist training mistakes in your future!
One More Important Thing
Be aware that many people sell terrible products in both departments – their standards for their shape-wear materials are low, which makes them cheap and weak. Only after a few uses things will start to break and fall apart.
Through my experience I have found which ones are above standard grade. Read my reviews here to find out which ones I highly recommend.
I hope I answered your questions about this hot topic!
XO,
Patricia