Waist Training: The Ultimate Guide
Hi, ladies!
I created this waist trainer guide to help truthfully inform women about this new growing fad. A year ago I was searching for my first waist trainer after seeing reality TV star Kim Kardashian gloating about her new trainer. I had recently gone through a bad break up and wanted to get rid of the belly I had acquired during the relationship. I desperately needed something to help me feel sexy and confident again!
Unfortunately, it was difficult to find the best waist trainer available online. There are so many different options to choose from. Finding the right one became extremely overwhelming. Every company claimed their brand was the "ultimate". If this is what you have experienced so far, I understand.
The truth is, not all of the waist training brands out there are created equally. Not all of the promises some of these companies advertise are true. It's also important to keep in mind that there are different shapes for different body types. What worked for me, might not work for you. In this simple guide, I explain to you everything you need to know about waist training so you can make the best purchase specifically for you.
XOXO,
– Patricia
Which Waist Trainer Should You Buy?
Not all waist trainers are created equal. Find the best waist trainer for your budget and unique body type. Get your personalized results by answering these 4 easy questions:
If you're still unsure, please keep reading.
What is Waist Training?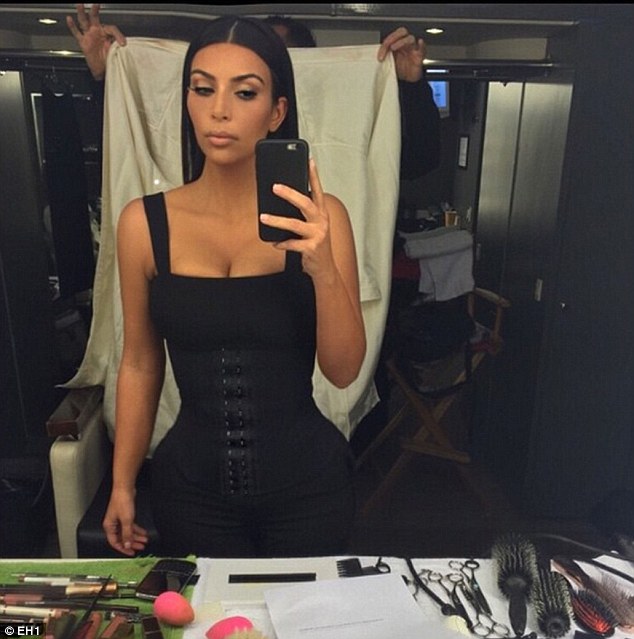 Here's the thing, the hourglass figure has been admired since the beginning of time. Even scientific studies have shown shapely hips and tiny waists activate the area of the brain linked with "rewards". Females with this ideal look are naturally irresistible to the eyes of men.
That being said, waist training is a new and very popular method to achieve a sexy hourglass shape. Most women only wear these waist cinching garments under their outfits (also known as "waist taming"). While other ladies use them during their work outs, with hopes of creating a more permanent curvy look.
Does Waist Training Work?
If you are looking for an instant body-shaper for a special occasion, these work marvelously! Looking to fit into that holiday dress? No problem! You will undoubtedly be turning heads, IF you purchase the right kind.
On the other hand, do not believe the advertisers when they promise natural changes after using the corset only a few times. You will most certainly be let down. That is a false claim made by fraudulent companies to get more sales! The only way to achieve those results is through dedication at the gym, diligently and properly using your trainer daily.
Quality waist trainers in the industry are made out of strong steel material; these "modern corsets" are designed to reduce your waist line dramatically. The tough form squeezes your ribs and body fat inwards. In return, it extenuates your hip lines to get that "Kim K sex appeal" everyone is after.
Remember though, babes, the key is finding the right waist trainer for your body type AND choosing a quality brand that is capable of these effective results.
Before I explain how to find the perfect one, I recommend reading the dangers of this growing practice below.
The Dangers of Waist Training
There are many corset-making brands out there that won't tell you this, but this hot trend can be dangerous. Anyone who tells you otherwise is not being forthcoming, or isn't educated enough on the topic.
Contrary to the lack of transparency of these other corset sites, I believe it is important to be bluntly honest on this worrisome topic. I want all of my visitors to be FULLY aware of all of the risks before blindly purchasing a product I recommend. Your health should ALWAYS come first. Here's what you need to know about the negative unhealthy impacts trainers can have on your body:
The Cons of Waist Training.
It is widely known that corset training applies heavy pressure to your internal organs.
If you do not wear the right size corset, it could weaken your core strength.
Waist trainers are NOT for children – it can stunt the development of their growing muscles.
If you wear your waist trainer too tightly OR longer than the recommended time, it can result in shortness of breath and cause you dire pain. Make sure to take it off if this is the case!
If you do not break in your corset (also called "seasoning"), your body will experience extreme uncomfortable stress.
Some individuals who have medical problems should not be practicing this type of weight loss training. Please always consult your doctor first before buying and using your first waist trainer.
Safe Waist Training Practices to Remember
I understand, the cons of waist training are totally frightening to think about. I almost gave up on "corseting" when I heard about all the dangers, too. Luckily my good girlfriend introduced me to all the ways I can practice safe waist training. If you follow these simple and logical rules below, waist training is not even in the slightest scary or damaging to your body.
Simple Ways to Waist Train Safely.
Buy a waist trainer that FITS you. (keep scrolling to learn how) I cannot stress this point enough. Most people who have complications with their trainers end up learning they purchased the wrong size!
Practice "seasoning your corset" before overusing. This means allowing your unique shape to mold to the metal frame of the corset by SLOWLY using it. Also, letting your body naturally get more comfortable with the idea of the corset.
Listen to your body. I know, I sound like a new age guru, but this is crucial. If it is too tight or it hurts, loosen it. Take it off. The garment should be restrictive to that area of your body, but it shouldn't be painful.
Do not over use it. It's healthy and recommended to give your body a break from tight materials. You should only wear the corset for a minimum of 8 hours, according to experts in the field.
Consult your doctor before wearing. People with medical issues or who have just gone through surgery should ask their doctors if this is safe lifestyle to try.
Let these rules sink in for a minute. Memorize them to ensure your safety. Once you got these down in your head, the fun can begin in this next section of my waist trainer guide!